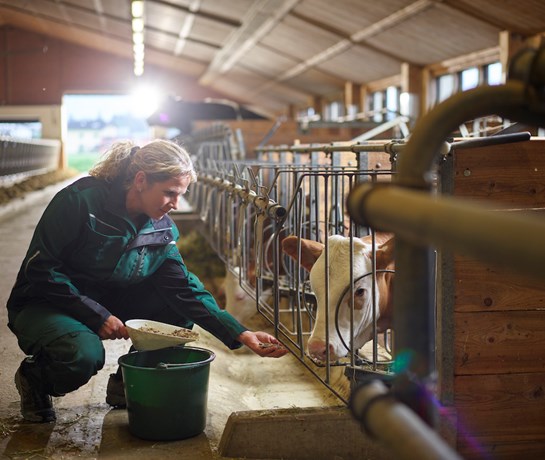 Absence
How Marburger Farm Dairy found workers' comp success with Workpartners
Introduction
Workpartners has learned through experience that a client is far more likely to enjoy workers' compensation success if they have the right goals and incentives. And success in your workers' compensation program can be measured in many ways—in dollars saved, lower premiums, and increased employee safety. Workpartners strives to help our clients enjoy workers' compensation success in every way possible. 
The problem
Marburger Farm Dairy experienced high workers' compensation costs in their first three years of coverage. They averaged $289,335 in claims and a 1.585 experience modification rate (EMR) in that time. Marburger had most of the right safety controls in place, so the company was concerned about this level of claims.
The solution
Due to these losses, the Marburger account needed to be reviewed. Both the client and the broker agreed that after the fourth year, a $10,000 deductible would be added to their policy. This was necessary to keep their policy premium from skyrocketing.
When a deductible is added to a policy, we often see a greater commitment from owners and management due to the increase in dollars paid up front. Once the new deductible was in place, Workpartners immediately saw an attitude change from the owners and their safety managers. Employee safety was now a priority, and managers emphasized the strong controls they already had in place.
This ultimately helped to limit their losses and, more importantly, cut back on the number and severity of workers' compensation claims. Marburger also began working more closely with Workpartners' Risk Control and utilizing all the advice and support they offer.
The results
Workpartners saw dramatic improvement in Marburger's workers' compensation costs. Their yearly expenses decreased to $84,475, their EMR is down to 1.274, and their total workers' comp costs are down nearly $100,000. The client also has a new focus on safety and regularly implements recommendations from our Risk Control team.
Conclusion
Workpartners can help your company realize this kind of workers' compensation success. Our team is ready to review your policies and procedures and work with you to develop a strategy that leads to lower workers' comp costs and improved employee safety. Start a conversation with us.