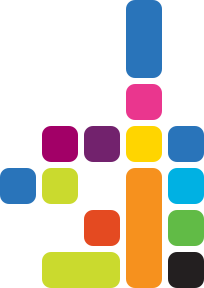 Stress-Free Workers' Compensation
Workpartners is recognized for providing outstanding risk mitigation and claims management, providing our clients with an unmatched combination of quality, price, experience, expertise, resources, and services.
Our best practice approach unites the experience of a multidisciplinary team of underwriters, claims specialists, nurse case managers, occupational medical directors, safety, and vocational rehabilitation professionals to provide effective solutions to clients. We maintain an unwavering focus on returning employees to work and promoting a safe and productive workplace rather than simply processing claims. We understand and adhere to the strict requirements of workers' compensation regulations and our clients' policies while creating innovative programs that have a positive impact on employee productivity and reduce costs.
Commercial Fully Insured
Our goal is to help you protect your most valuable resource—your employees. Our customized programs address the magnitude of lost productivity. Leading companies throughout Pennsylvania, Delaware, and Maryland trust Workpartners to identify health risks and respond with the right resources. Our experts deliver both tactical services that align with your existing health and productivity programs and fully integrated health and productivity solutions.
We work strategically with clients to achieve:
Administrative efficiency
Reduced time away from work
Enhanced tracking and integrated reporting
Customized programs that align with your objectives
Reduced claims durations
Reduced cost of claims
Improved employee health
We attribute our success to our total program management philosophy and the high standards we use to measure our performance. Our relationship-driven approach ensures we understand our client's needs, risks, and exposures to help prevent losses. When claims do occur, our adjusters and nurse case managers focus on strong medical case management, reliable and thorough claims management, and aggressive return-to-work strategies.
Risk control and injury prevention
We partner with you to analyze injury trends, injury types, and accident causes. We identify key cost drivers and provide strategic data to develop and enhance an effective safety and loss prevention program.
Our goals are to restore/maintain an injured employee's ability to continue gainful employment and to restore wellness. Our medical team, championed by our senior medical director, provides an outreach program to enhance the treating physician's understanding of these goals.
Learn more about risk control and injury prevention
Underwriting
We cover more than 200 classes of business, including moderate-risk and moderately high-risk industries. Our flexible underwriting approach is tailored to your company. We offer a stable underwriting philosophy with a strong financial performance.
More about underwriting
Proven claims management practices
Our client-tailored programs alongside our proactive communication philosophy drives program improvement, financial savings, and long-term client relationships.
Learn about our claims management services