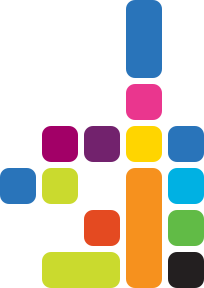 Build an Engaged Workplace with a Healthy, Productive Workforce
Workpartners offers a robust nationwide network and extensive resources that help your teams become more resilient, flexible, and productive, while also lowering your company's total health liability.
Our impact is enhanced by our integrated clinical programs, which include well-being solutions, on-site clinics, and clinical decision support services. All our programs are supported and guided by integrated claims data and robust analytics that go far beyond medical and pharmacy claims, delivered on a common engagement and incentive platform.
Engage your workforce
How do we do this?
We take an integrated operational approach fueled by our proprietary algorithms to proactively identify the individuals who need help and get them actively engaged in programs sooner than later. Additionally, we function at the global support level—reducing the need for multiple contracts.
90% of Fortune 500 companies that include EAP as part of their health and productivity management strategies.
3:1 is the typical return on investment for an EAP.
27% Decrease in absenteeism for workers who use EAP services.



Source: The International Journal of Health & Productivity.
Individual and family services
Our integrated approach to providing individual and family services includes a comprehensive range of programs, technology, and experiences to create engagement to solve your employees' health challenges and goals. We help your employees balance work-life demands so that they approach their lives with readiness and resiliency and come to work ready to reach their maximum potential.
Learn more about how to help employees be their best
Workplace and organizational support services
To stay competitive, your employees must effectively interact with each other. We provide a variety of consultation services to address challenging and often sensitive workforce issues such as co-worker respect, conflict resolution, emotional intelligence, building resiliency, and much more.
Explore our workplace and organizational support services
Specialized support for unique member populations of your workforce
Our member assistance program was developed to respond to the particular needs of your company or your unique employee groups or vocations. We identify needs specific to those fields and create programs and services to meet their requirements. We have extensive experience working with physicians and nurses, educators and faculty, public servants like police and first responders, and union members.
Learn more about our unique population member programs