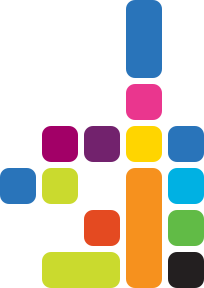 Absence Management

Built on Integration

An integrated strategy is the most efficient way to reduce employee absences. Workpartners can show you the way. We are a leading provider of all types of absence management and workers' compensation services to employers looking for a trusted partner to manage occupational and non-occupational time away from work—workers' compensation, FMLA, federal, state, military (USERRA), intermittent, employer-specific, and more—in an efficient, compliant, cost-effective manner. Our comprehensive programs unite the experience of a multidisciplinary team, including leave and workers' compensation specialists, short-term disability specialists, nurse case managers, medical directors, and safety and vocational rehabilitation professionals.

Start reducing absenteeism today
Integration is our superpower.
All of our absence programs, including workers' compensation, leave, and short-term disability, are delivered through top-of-the-line programs. Workpartners integrates multiple layers of data to better serve you and your employees, gaining a holistic understanding of total time away from work and its impact on the organization. This provides more effective management and optimal outcomes.
Workpartners' holistic programs align workers' compensation, disability, and leave (including FMLA administration) with other health benefits, such as an employee assistance program (EAP), health coaching, and on-site clinics. Our approach works, and the numbers tell the story.
Industry benchmarks for STD & FMLA are from Integrated Benefits Institute. Industry benchmarks for workers' compensation are from Bureau of Labor Statistics.
$13.1 Million in average overall annual savings.
4.3% Decrease in lost workdays per employee.
8 Fewer days spent on short term disability (STD).
Absence management services
Working with you and your team, we tailor your program to company policies and government regulations. From reviewing absence policies and providing recommendations to developing and executing seamless implementation processes, we stand shoulder to shoulder with you to create the best solution.
Save money through smart absence management
Workers' compensation services
We offer workers' compensation insurance products to fully insured and third-party administration clients for those that are self-insured, along with a host of safety management and risk control services. Our comprehensive and robust return-to-work experience means your employees are back to work sooner and safer.
Improve worksite safety and prevent loss today