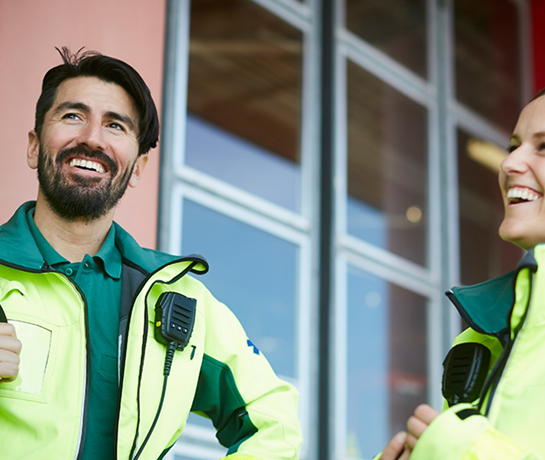 Employee Assistance Program
Supporting First Responders During COVID-19
First responders dedicate themselves to helping others. Every day, they put their lives on the line to keep the rest of us healthy and safe. These men and women answer the call, no matter what, and they do it all without expecting anything in return.
As COVID-19 took hold, it became clear that EMS workers across western Pennsylvania needed their communities to return the favor. The Pittsburgh Emergency Medicine Foundation (PEMF) quickly took action.
PEMF's primary goal is to provide financial support for research and educational endeavors in the field of emergency medicine. While this is still at the core of what they do, the foundation has a new goal: supporting first responders during COVID-19.
Reaching out to first responders during COVID-19
Accounts of hygiene, food, and basic supply shortages at EMS stations surfaced as the pandemic progressed. Within 24 hours of hearing about needs like these, PEMF responded by creating the PEMF Pandemic Grant Program.
The organization immediately donated funds to support the program and created a simple application process for EMS stations in need. This critical support helps emergency responders manage the long and challenging hours that this national emergency requires. Without it, individuals at EMS stations provide these items at their own expense.
Making a difference for EMS workers
Since its launch in early April, the PEMF Pandemic Grant Program has helped more than 50 EMS services in counties across western Pennsylvania. EMS stations used these funds to purchase a wide variety of items to help them stay healthy and safe during this challenging time.
Grant recipients purchased everything from kitchen essentials and office chairs to cleaning supplies and locker room items for post-shift showers. The grants even reached the communities around the stations as some purchased gift cards for local restaurants to distribute to their employees.
COVID-19 support continues for caregivers
PEMF has continued raising funds over and above the $15,000 already contributed from personal donations through its board members. It also launched crowdfunding efforts through
Greater Giving, raising approximately $25,000 in the process.
Workpartners supports emergency medical providers—both through the services it provides to many area EMS agencies, as well as its presence on the PEMF board. As an organization centered around connecting organizations and their employees to the right resources at the right time, Workpartners is proud to be a part of these efforts to uplift EMS workers and their families during a time of increased danger and stress.
How you can help
The PEMF depends on the generosity of individuals in the community, like you, for support. Please donate if you can.