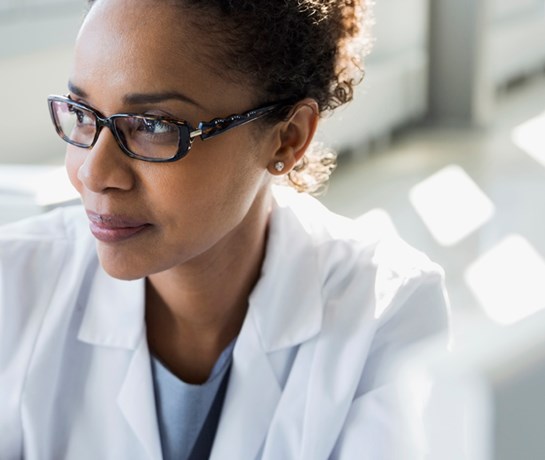 Employee Assistance Program
Why mindfulness matters in business
We live—and work—in a fast-paced world where we are bombarded with conflicting demands, processing information overload, and expected to deal with ongoing change. More often than not, we have to juggle multiple priorities. We check our tablets and phones for updates while writing a report. We talk on the phone while compiling a list of tasks we need to complete. All of this "multitasking" creates stress, and it can negatively impact our ability to focus and make good decisions. Mindfulness makes it possible to find peace in the midst of it all.
What is mindfulness?
Being mindful means being in the moment, fully aware of what's going on in your mind and body and in the world around you as it is happening. When you are mindful, you are aware of what you are doing as you are doing it, what you are feeling as you are feeling it, and what you are thinking as you are thinking it. Practicing mindfulness will allow you to quickly notice when you become distracted. When you learn to tune out distractions and focus on being in the moment, you will be able to work more efficiently and productively. Being mindful will enable you to pause, think before you respond, and communicate in ways that are more skillful and effective. You may notice that your attention, productivity, decision making, awareness, and emotional intelligence improve.
How mindfulness training works:
There are many different mindfulness practices, but training the mind to notice when it is distracted is a good place to start.
Take a moment to sit quietly (somewhere you will not be disturbed).
Gently focus your attention on the sensation of breathing in and out—just notice the feeling of breathing.
When your mind wanders from the feeling of breathing, notice that it has wandered.
Without any judgement, bring your attention back to the feeling of breathing.
Continue to follow the breath, noticing when you are distracted and coming back to the breath. This is the practice!
The goal isn't to turn off your thoughts. Thinking is what the mind does and distraction is inevitable. The goal is to change your relationship with the thoughts. Rather than "chasing" the thoughts or being dragged away by them, you can learn to notice them, let them go, and shift your attention back to your breath without feeling inadequate or guilty. Focusing on your breath will allow you to tune into your body and connect different sensations with different feelings. For example, if you're feeling anxious, you may notice that your shoulders are tense. If you're angry, you may notice that your stomach is in knots. Learning to recognize the signs of different emotions can give you space to decide how you're going to respond.
The business case for mindfulness
As noted above, practicing mindfulness can serve as an antidote to distraction and emotional reactivity. With practice, you will find that your ability to concentrate improves. This will help you accomplish tasks and enhance your listening and communication skills. Your ability to make decisions, your empathy, and your compassion may be enhanced as well. Many organizations are introducing mindfulness workshops, including prominent Fortune 500 companies like Procter & Gamble, General Mills, Comcast, and Google. Workplace mindfulness training programs can be tailored to meet the needs of your organization and can include:
An initial "overview to mindfulness" session (one to two hours). This will provide an introduction to the concept of mindfulness, a review of potential benefits, and a forum for employees to ask questions or express concerns about practicing mindfulness. A simple practice may be offered.
Mindfulness training programs. Over four to eight weeks, employees will receive training in the basic practices of mindfulness meditation. Sessions will focus on the basics, provide in-depth instruction on practices and techniques, and offer strategies on how to overcome the typical obstacles to practicing mindfulness.
Mindful leadership training. This is highly recommended for any organization or group that wants to cultivate mindfulness in the workplace. Having leaders "on board" and able to serve as change agents within the organization can make a difference.
One- to two-day retreats, webinars, or apps and online programs.
Things to consider when choosing a program
What experience does the person providing the training have? Does he or she have corporate experience, academic insight, and actual practice with mindfulness? The teacher should have at least several years' experience of ongoing, daily meditation practice. He or she should also be well-trained in mindfulness and meditation practices and theory, and be connected with a respected mindfulness tradition.
Is the approach scalable? If you have thousands of employees, offering on-site instruction across the board may not be possible. You may want to start with company leaders, managers, or supervisors to get buy-in, try a pilot with one group, or explore options for getting in front of a large number of your employees.
What are your expectations for the program and what outcomes are you looking for? Is it wellness, productivity, innovation, and/or teamwork? Whatever it is, make sure the programs you are considering address the outcome you are seeking.