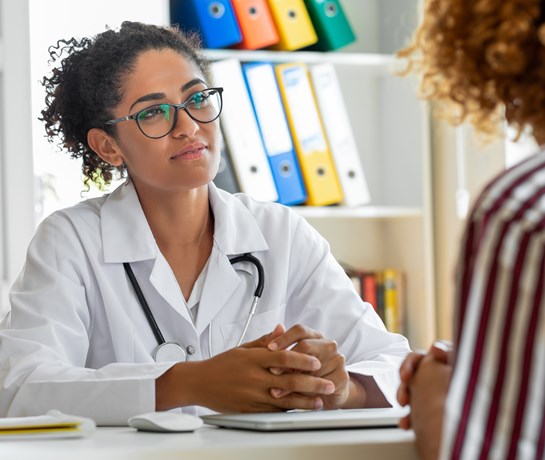 Analytics
Reimagining the onsite clinic with integrated data
Workpartners presents the pathway for creating a targeted population health strategy
Many of Workpartners' clients invested in onsite clinics to address their employees' health and wellness needs. That included Workpartners' largest client, UPMC. The COVID-19 pandemic required UPMC to rapidly switch these clinics to a 100 percent virtual care model—and while our workplaces may have changed, the challenges facing UPMC and its employees remained.
Workpartners' use of integrated analytics and predictive modeling allowed it to develop a total population health approach for UPMC. This approach includes short-term disability, leave, workers' compensation, and care management. It improves health outcomes for employees while also reducing costs and lost workdays.
THE ONSITE CLINIC EVOLUTION
Before COVID-19, UPMC's onsite clinics largely addressed acute episodic and occupational health issues. Employees typically visited the clinic only when they had a health issue and could only receive care when the clinic was open and staff was available.
Now that virtual access is available, UPMC's onsite clinics offer expanded hours and flexible staffing because a provider doesn't have to be physically present at every workplace. This also gives clinic staff the time to offer employees help managing chronic conditions or guidance on preventive care and gives employee's spouse and dependents access to the clinic's services.
IDENTIFY AND ENGAGE
Workpartners' integrated data analytics played a large role in the evolution of onsite clinics by identifying target populations within UPMC who have higher health risks. Once those individuals are discovered, Workpartners can direct them to services that can help them address their issues before they become more serious.
Not only does an onsite clinic offer convenient care, it's also cost-effective. This removes another barrier that might otherwise prevent an individual from seeking treatment. Increasing engagement with a virtual onsite counselor potentially opens doors to other beneficial programs the employee may never have considered.
THE RESULTS
Previously, when program managers made outbound calls to UPMC employees to discuss their services, they only achieved a 35.7 percent engagement rate. That percentage increased to 53.8 percent when the employee had an integrated referral after meeting with a virtual clinic representative. Engagement reached 61.6 percent when the employee themselves called for information.
Those numbers were even sharper among employees that Workpartners' integrated data analysis identified as those with the highest health and absence risk. Passive referrals only had a 16.6 percent engagement rate among those individuals, but that rose all the way to 79.3 percent for those with integrated and focused referrals. This is especially important because Workpartners' research has shown that the 5 percent of employees with the highest health risk can be responsible for 50 percent of benefit spending. If those high-risk, high-cost employees receive the care they need, it can prevent their conditions from becoming even worse, improving their health while also reducing costs.
UPMC responded to the challenges presented by the pandemic by adopting virtual onsite clinics and Workpartners' integrated analytics. This is a next-generation strategy that other organizations can follow to transform the health and well-being of their workforce.
To learn more about Workpartners' integrated analytics and virtual onsite clinics, start a conversation with us.