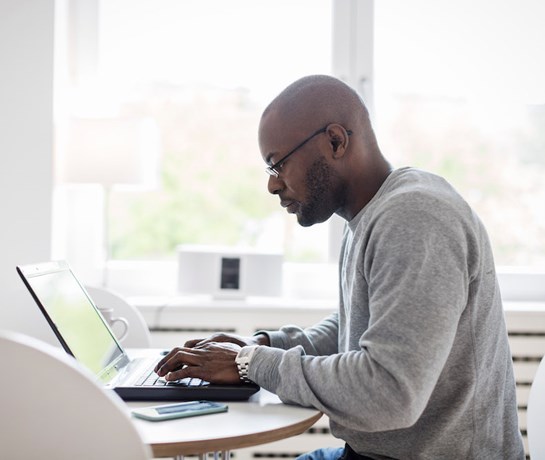 Absence Management
Optimizing absence management through better employee engagement
How keeping employees engaged could lower your absence management costs
You have data. Lots of data. Data on employee leave. On disability. On workers' comp claims. This data tells a story—but is it the whole story? Is it even a true story?
Unless you are integrating ALL of your benefits data, you'll never get the complete picture of your absence management program. You won't know how to pick out those employees who need help. And, most importantly, you won't discover how to increase employee engagement in the services that provide the greatest assistance.
Leveraging integrated data is the best way to optimize your absence management program, improve employee health, and lower your benefit costs. Workpartners can show you how.
Why your employees might not be engaged
Employees who are dealing with health or wellness issues may feel overwhelmed. They may be ill, struggling from mental health issues, or caring for a loved one. These employees may not understand their benefits or have the time to learn what help is available. If they're on leave, they may feel disconnected from work and less likely to engage with their manager or HR.
Ways to improve employee engagement
Integrating your benefit data will give you more opportunities to identify those employees with the highest benefit usage. All benefits are considered, not just absence, medical, or pharmacy. Analyzing your integrated data can reveal insights that help you boost employee engagement.
For example: Short-term disability (STD) claimants typically make up 5 to 8 percent of an employee population. However, they are responsible for 30 to 50 percent of total group health spend. An employer who proactively engages with those on STD can identify other problems these employees may have and direct them to beneficial services.
"Engagement" involves more than calling an employee on the telephone. It requires a coordinated effort among your absence management, benefit management, employee assistance, and health management programs to ensure your employees are getting the physical and behavioral health support they need. When you have integrated data and an employee engages with one benefit program, you can connect that employee to ALL the programs that can help them.
Workpartners® has a 35 percent engagement rate when we contact an employee by telephone. However, an integrated referral from service the employee is already using has an engagement rate of nearly 54 percent. That's close to the engagement rate of employees calling in for information (61 percent). In short: Integrated referrals can be powerful. 
Workpartners integrated data solution using employee data
When you implement solutions based on integrated data, you get results. We began working with a client and compared the mean benefits costs and lost workdays between employees we engaged with through integrated referrals and those we did not. After six months, the results were clear: There was a net difference of $1,748 in benefit spending and 3.8 fewer lost days at work.
Offering employee assistance services to those who were out on leave led to a savings of $1,071 in absenteeism and presenteeism. Employees who were on disability had a 79.3 percent engagement rate with our advocacy services (compared to just 16.6 percent among passive referrals.) When we offered help to women who were going on maternity leave, we saw a 65.5 percent engagement rate. That's compared to just 30.9 percent for those seeking help on their own.
These examples show how that we're able to turn integrated data analysis into action—action that leads to increased employee engagement, improved health and wellness, and lower benefit spending.
To learn more about how Workpartners can help you optimize your absence management programs through better employee engagement, start a conversation with us.