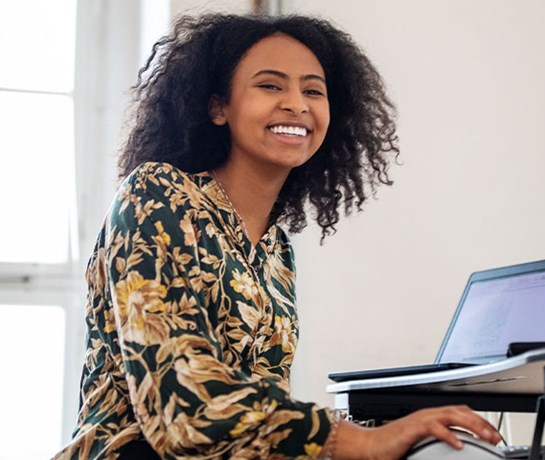 Absence Management
Third Party Administration (TPA) Can Make Absence Management Easier—Here's How to Find the Right Partner
Understanding the Complexity of Absence Management
Even for the most seasoned of companies, absence management can be complicated. Laws are constantly changing at both the state and regional level and policies are continuously being updated. Time tracking history, rolling time, missing timelines, and missing documentation add yet another level of complexity. On top of it all, you need to ensure managers are fully educated, that Short-Term Disability and Workers' Comp cases run concurrently, and that FMLA leave is separated out from paid leave.
With this complex, ever-changing landscape, it's no wonder companies seek out the help of experienced third party administration vendors to help them with their absence management—but when looking at solutions, make sure you find the best choice for you and your organization.
How to Choose the Right Absence Management TPA for You
The market is full of options—but not everyone will be right for your company. Bringing on a TPA vendor is like a marriage—it's important that you have a partner who understands your unique goals, and who is always there for you.
 When vetting TPA vendors, be sure to look at the following criteria:
Rapport—will your TPA vendor treat you like a partner, understand your business, and work to build and maintain a strong working relationship with you and your team? Don't underestimate the power of relationships.
Industry Experience—since policies, rules, and regulations can vary by industry, it's important that your TPA vendor understands the nuances and has experience in your industry.
Onboarding Process—not all TPA onboarding programs are created equal. Look for a vendor who is not only organized, but who has a refined process and will work collaboratively with you and your team to make implementation as painless as possible.
Ongoing Support—does your vendor have a robust team to help support your organization's needs? Look for a TPA vendor who will actively partner with you, as this will keep your absence management program running smoothly.
Attention to Detail—perhaps one of the most important factors to look at when choosing your TPA vendor is attention to detail. Does your vendor understand your unique organization policies? Do they demonstrate a commitment to quality? Small mistakes can have big consequences.
"To this day, I don't think there is anyone in this organization that doesn't know who Workpartners is or what they do for us," said Dan Podvin, Manager Integrated Disability, Cape Cod Healthcare. "Not only had we improved process, communications, and reporting, but employees were getting true customer service they needed in the healthcare (24/7) environment."
What to Expect During Onboarding
Preparing for TPA Onboarding—The "Pre-Boarding" Process
Your vendor will gather information to understand your needs before the onboarding process begins.  You will most likely be expected to provide all pertinent documentation and paperwork to your vendor as soon as possible so they can understand your organizational needs. It's also a good idea to brief both your vendor and internal team on expectations and deadlines, ensuring everyone is aligned. Lastly, ensure all relevant parties are scheduled to attend the first (and other ongoing) meetings that are related to the onboarding process.
TPA Implementation
The more preparation you do before implementation, the smoother the process will go. Implementation will involve many different touchpoints, such as:
Review of all documentation including, but not limited to, security, data interfaces, and system configurations.
Assembly and review of all leave policies.
Reporting discussions—what is your current state, and what data would you like to see moving forward? Consider the type of reporting you've always wanted, but maybe have never had.
Communications planning—how will you communicate this new program (and the new administrator) to both your managers and your employees?
Another key to a smooth implementation is asking questions. Processes can change across different TPA vendors, so it's best not to assume anything about the functionality of a program. When possible, ask your vendor for detailed demonstrations, and ensure they can handle even the smallest nuances.
The last, and perhaps most crucial part, of TPA onboarding is centered around your internal team structure. Consider your end-state and goals and start forming your team accordingly. Onboarding should not be treated lightly, and the more structure you can create internally, the faster and more productive the onboarding process will be. You may want to bring in other resources like internal legal teams and leadership as well, to further help align your organization.
"One of the easiest, most painless implementations I've ever gone through," said Elizabeth Mabie, SPHR, CPP, Director, Human Resources at EQT Corporation.
Workpartners' Approach to Absence Management TPA
Workpartners has deep experience across a variety of industries and can bring expertise to virtually any absence management program. By intaking and understanding your data, our robust onboarding team can partner with you and your organization to make onboarding easy and painless.
When you partner with Workpartners, you can expect the following dedicated implementation team to assist you on not only your onboarding journey, but post-implementation as well.
Director of Client Services
System Services Program Manager
Client Services Manager
Account Manager
Project Analyst
Business Analyst
Senior Integrated Data Analyst
Leave Specialist
Leave Supervisor
We use a three-phase approach to implementation, ensuring a holistic, integrated approach that helps your organization to achieve maximum success.
While there are many factors to consider when selecting a TPA vendor for Absence Management, it will save you time and stress in the long run. Once you find a partner that is right for you, you can use your time to focus on other ways to help your organization's workforce thrive.