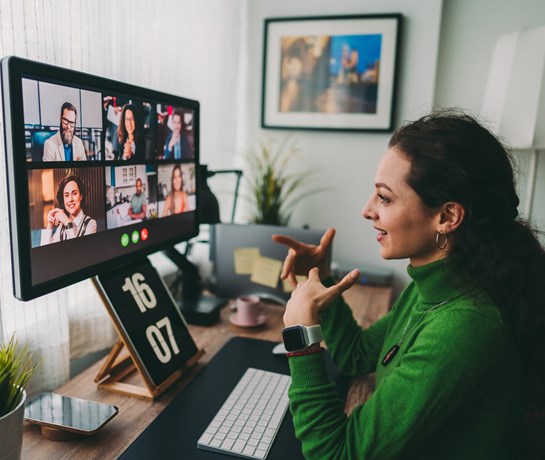 Employee Wellness
Adjusting to reasonable and unreasonable work accommodations
The COVID-19 pandemic disrupted the American workplace. Almost overnight millions of people found themselves working from home. Now many companies are readying for their employees' return and must deal with reasonable and unreasonable work accommodation requests.
The Americans with Disabilities Act (ADA) requires employers to make modifications or adjustments to a job or a work environment to give those with disabilities an equal opportunity. Employers must accommodate these employees unless it would cause an undue burden on the organization. That means your organization must decide if an employee's request for an accommodation would be too great of a hardship.
How to determine a reasonable work accommodation for employees returning to the office
The first step is to establish and follow a clearly defined review process for every employee. Ask key questions like:
Why do you want this employee to return?
Which of the employee's duties cannot be completed while working from home?
What work is not getting done effectively?
How can you make returning to work as safe as possible?
Adjusting to the remote worker
As you examine an employee's accommodation request, you should also have an honest discussion about:
Why are we asking this employee to come back to work?
What requires the employee to be physically at the workplace?
Has the employee successfully performed the job duties while working remotely?
Are there added costs or inefficiencies to having the employee work from home?
If having the employee physically onsite is necessary to adequately perform the job, then that's the most compelling argument for not accepting an accommodation request. Maybe the employee was able to do some of the tasks remotely or do the job just well enough to justify working from home. Convenience and comfort aren't reasons enough to accept an accommodation request.
But remember that there is a fine line between reasonable work accommodations and employee flexibility. Your employee's request may not fit the legal definition of a reasonable accommodation. But if an employee is fulfilling the job responsibilities, allowing the individual to continue working remotely could build trust and increase engagement by showing that your organization is adaptable to change. 
Medical health accommodations
The ADA requires a medical reason for an accommodation. But not every request you receive will be driven by a medical need. Many employees may say that they don't want to return to the workplace because they are worried about contracting COVID. One way to address this reasonable concern is by encouraging your employees to get vaccinated to best protect themselves should they get COVID.
Mental health support
The pandemic has also taken a toll on our mental health. Cases of anxiety and depression have increased, and proposing a return to the workplace may cause additional stress to your workers. This can lead to decreased productivity and lower engagement, exactly the opposite of what your organization wants by asking employees to return.
Workpartners' employee assistance program can help employees who are struggling with anxiety and depression find the help they need. You can offer this support to employees who are returning to the workplace. You can also grant individual accommodation requests and allow certain employees to work remotely while they take advantage of these programs and services. This may help ensure that everyone is at their best when they return.  
We also offer organizational support services to help your executives and supervisors manage these difficult situations with empathy. These services can teach your managers techniques to welcome and reassure their returning employees. The services can also help with the mental health challenges specific to managing people who may be stressed themselves.  
To learn more about how Workpartners can help your organization manage reasonable and unreasonable accommodation requests, start a conversation with us.