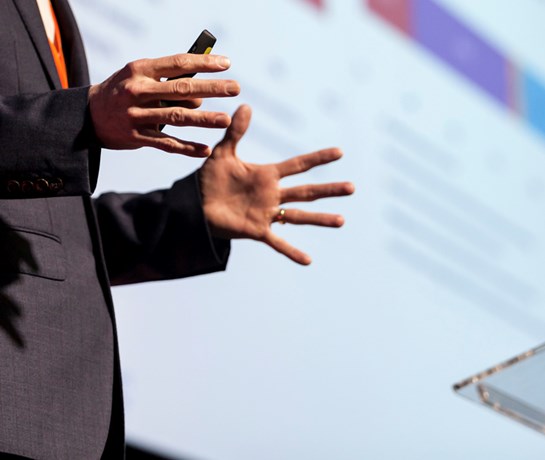 Events
WorkPartners thought leaders to present at 2019 Health Benefits Conference & Expo
At WorkPartners we're all about how big data and operational integration can drive better engagement. Three of our key thought leaders will present at the Health Benefits Conference & Expo on how to do just that. On January 29 at 10:15 a.m., Dr. Mike Parkinson, Mr. Andy Yohe, and Dr. Wendy Lynch will discuss Using Big Data and Operational Integration to Revolutionize Engagement.
Our approach in action
Our thought leaders will review how a nationally renowned health care organization with 85,000 employees implemented the WorkPartners approach to boost employee program engagement five-to-ten-fold. How did they do it? By combining comprehensive, integrated data with advanced analytics. The journey to improve well-being and performance for these 85,000 employees began by integrating traditional employee data sets with broader data such as:
Benefit structure
Job performance
Business policy satisfaction
Job factors
This approach revolutionized targeted outreach for a vast array of employee challenges, including musculoskeletal issues, absence, and mental health. It also identified risk factors like daily health behaviors, safety concerns, occupational risks, and culture issues. This integrated practice and discipline has driven better outcomes for employees, reduced time away from work, and significantly impacted health and productivity savings that have resulted in improved bottom lines.
You'll walk away from this conference with new knowledge:
How to identify the non-health factors that are driving your health care costs
How to drive employee engagement through operational integration
The state of data integration technology and available resources
Meet our thought leaders:
Michael D. Parkinson, MD, MPH, FACPM
Dr. Michael Parkinson is the senior medical director overseeing employer health and productivity strategies for UPMC Health Plan and WorkPartners. He is a past president of the American College of Preventive Medicine. A retired Air Force colonel, he served as associate director of medical programs and resources in the Office of the Surgeon General. Dr. Parkinson served on the Institute of Medicine Committee on NASA employee health programs. He serves on the editorial boards of the American Journal of Preventive Medicine and the American Journal of Medical Quality. He obtained his AB from Cornell, MD from George Washington, family practice training at UCLA, and MPH, preventive medicine residency, and chief residency at Johns Hopkins.
Andy Yohe
Mr. Yohe oversees the operational, analytical, financial, and technology functions for WorkPartners. He has been with WorkPartners for 20 years and has played an integral role in the architecture and innovation of UPMC's integrated health and productivity platform. It uses data and analytical models across many key benefit areas, including absence management, workers' compensation, population health management, and employee assistance programs. Yohe and his team continue to leverage these data models to detect trends in physical health, mental health, claims management, and the overall picture of employee health. As a result, WorkPartners has been able to drive better health outcomes for employees, reduced time away from work, and has yielded significant overall health and productivity savings that directly impact the bottom line.
Wendy D. Lynch, PhD
For more than 30 years, Dr. Wendy Lynch has been making the connection between human and business performance. At heart, she is a sense maker and translator: nerd-to-corporate and corporate-to-nerd.
A consultant to numerous Fortune 100 companies, she has been a faculty member at the University of Colorado Health Sciences Center, vice president of strategic development at HCMS Group, principal at Mercer Human Resource Consulting, and board member for two publicly traded firms. Dr. Lynch heads her own consulting firm and is an adjunct associate professor at IUPUI. Her current research focuses on the application of big data solutions in human capital management.