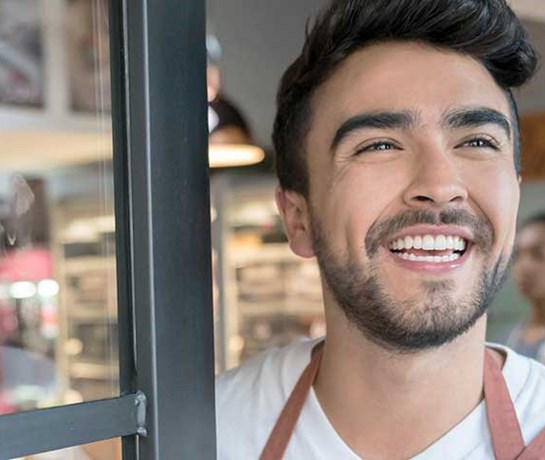 September 22, 2021 | 2:00 pm - 3:00 pm
Whole Foods' Whole Health Plan
With quality products and friendly in-store experiences, Whole Foods Market inspires health, wellness, and productivity for communities across the country. The same level of care found in a guest's grocery cart can also be found in Whole Foods' comprehensive employee Whole Health Plan.

In 2016 Whole Foods Market began piloting this next-generation health plan for employees and their dependents in the two major catchment areas of Austin, TX, and Los Angeles. By partnering with Workpartners® and other strategic vendor partners and leveraging their person-centric approach to data integration and analytics, Whole Foods Market was able to build a holistic plan design that drives increased employee engagement and favorable overall costs.
In this webinar, discover:
Components of an integrated care plan that brings a unique, partnered approach in delivering free primary care focused on physical and mental health.
How health plan design can help guide employees to preferred providers and services.
Strategies for reducing medical and pharmacy costs for the plan as well as out-of-pocket costs for members.
Employee engagement programs that cultivate positive personal and professional outcomes.
Watch now! 
Speakers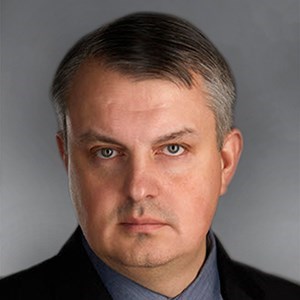 Justin Schaneman
Consultative Services Practice Lead, Workpartners
Justin Schaneman serves as the practice lead for the Workpartners consulting function. He provides leadership for advanced analytic and decision support services, while also serving as account executive for several large accounts. He has a master's in statistics and has spent nearly two decades helping employers enhance their health benefits and human capital performance through risk segmentation, econometric analysis, policy design, and predictive modeling.
Bob Murray
Director of Whole Health, Medical and Wellness at Whole Foods Market
Bob Murray serves as director of finance and operations for Whole Foods Market with strategic responsibilities for the Whole Health Plan, the Whole Foods Market Medical + Wellness Centers, and Global Wellness initiatives. Focused on specific U.S. markets, the Whole Health Plan is designed to incorporate the company's philosophy of care as a foundation for innovative direct-to-employer solutions within its network.
Murray joined Whole Foods Market with a background in finance and strategy, having spent the last decade in health care finance, most recently in medical device manufacturing with Medtronic and Wright Medical, and previously with Detroit Michigan-based Beaumont Health, focused on multiple standalone joint ventures between the health system and other stakeholders. He also spent a number of years as controller for a private wholesale/distribution company after various financial roles in commercial and residential lending at Bank of America. He has an MBA from Walsh College and a bachelor's from Oakland University.
Warren Brown, M.D.
Vice President, Medical Affairs, Whole Foods Market, and Medical Director, Whole Health Plan
Warren Brown, MD, is board certified in both internal medicine and pediatrics. Focused on lifestyle, prevention, proactive chronic disease management, and population health, he launched and developed a successful direct-to-consumer and employer primary care company, Proactive Care Partners, in 2005. He joined Whole Foods Market in 2014 to integrate this proactive model of primary care with the expansion of Whole Foods Market Medical + Wellness Centers, serving Whole Foods employees and their eligible dependents in Austin, TX, and Los Angeles.
Beginning in 2016, realizing the need to develop a health plan to support this unique primary care model, he worked with Whole Foods to develop what would become the Whole Health Plan, a self-funded, tiered health plan built on strategic partnerships with a third-party administrator, pharmacy benefits manager, and a high-performance narrow network manager. From 2018 to 2019 he developed the Whole Health Care Team, a unique and successful care management program for the Whole Health Plan, with a focus on not only addressing the high-risk population, but also identifying and serving those with rising risk.
Dr. Wendy Lynch
President, Lynch Consulting
For 35 years, Dr. Wendy Lynch has been making the connection between human and business performance. At heart, she is a sense maker and translator: nerd to corporate and corporate to nerd.
Dr. Lynch runs her own consulting firm and is an adjunct associate professor at IUPUI. Her current research efforts focus on the application of big data solutions in human capital management. She has applied her skills in research design and evaluation to several pivotal studies in health measurement, consumer engagement, productivity assessment, and human capital management. As a research scientist working in the business world, she has learned to straddle commercial and academic goals, converting analytic results into market success.
A consultant to numerous Fortune 100 companies, she has served on the faculty at the University of Colorado Health Sciences Center, as vice president of strategic development at HCMS Group, as principal at Mercer Human Resource Consulting, and on the board of directors of two publicly traded firms.
She is a frequent speaker the author of more than 100 articles and reports. She has published three books: Who Survives?; Aligning Incentives, Information, and Choice; and Get to What Matters.