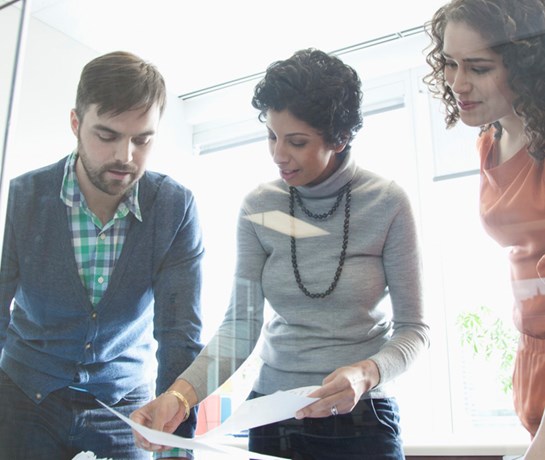 Employee Wellness
Onsite flu shot clinic benefits
An onsite flu shot clinic makes it easy for employees to get their annual flu shot. By getting vaccinated, employees can help prevent the flu from spreading throughout the office. Those who come to work with the virus aren't just spreading the flu to their co-workers—they're spreading absenteeism, presenteeism, and productivity loss too. People with the flu can also develop serious complications, from pneumonia and sinusitis to bronchitis and ear infections. These employees will likely need to take time away from work to get treatment. Or, they may miss work entirely. That's why it's so important for employees to protect themselves with a flu shot. As an added measure of protection, some companies extend clinics to spouses and dependents. This can help the whole family stay healthy. Doing so can reduce unplanned absences needed for employees to take care of sick children.
The flu shot is effective
According to the Centers for Disease Control and Prevention, the flu vaccination is effective. It prevented more than 5 million influenza illnesses during the 2016-2017 flu season. It also prevented more than 2 million influenza-associated medical visits and 85,000 influenza-associated hospitalizations. Even though the flu shot is effective, many people often don't get it. Some avoid the shot because they think it's not safe or could give them the flu. Others might not have time to fit one more errand into their day.
Getting a flu shot can be as easy as going to a meeting
Onsite flu shot clinics make getting a flu shot convenient. Employees don't need to leave work. They can quickly get vaccinated onsite then return to their tasks. There are other reasons onsite flu shot clinics encourage employees to get a flu shot:
There are no copays or other costs for employees.
Employees can show up during the designated hours without an appointment.
All employees can use the onsite flu shot clinic, regardless of their insurance.
Onsite flu shot clinics are easy for employers too
Clinics can be offered in the office or through a mobile van. Setup is simple—not much space or equipment is required. Teams of qualified health care professionals staff the clinics. They can administer the vaccine and answer any flu-related questions that employees have. Offering this service will demonstrate to your employees that you care about their well-being. All this will lead to healthier, more productive, more engaged employees—and a better bottom line.