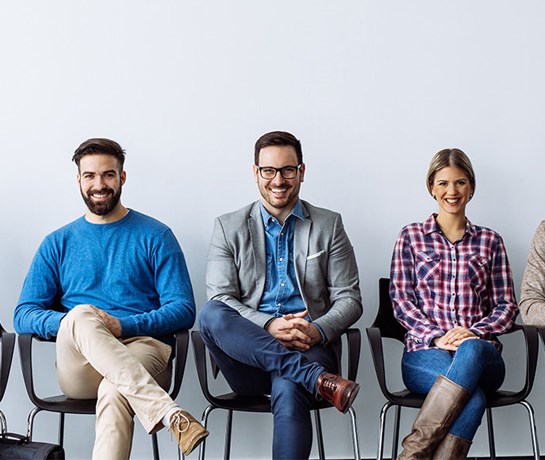 Human Capital Management
Post-Offer Employment Testing (POET) and its Impact on Healthcare Costs for Employers
Workpartners' Analytics Group delivers retrospective research studies focusing on the impact of clinical and pharmaceutical intervention on the totality of human capital costs, including drug and medical, absence and leave, and turnover and presenteeism.
Our multi-disciplinary team of data scientists, clinicians, and pharmacists have extensive human capital expertise in studying and interpreting data and trends leveraging our Research Reference Database (RRDb). The RRDb is the widest-available database of employee and dependent human capital data, which enables Workpartners to use actual cost and absence rates when determining the potential value of a new medication, device, or intervention for employees, instead of broad industry averages.
Here is an example of the analytical services Workpartners provides for our clients:
Objective: WorkSTEPS' Pre-Employment Post-Offer Functional Employment Testing (POET) is a physical fitness functional assessment regimen given to employment candidates to determine whether they are capable of safely performing the essential functions of the job they've been offered. The study objective was to quantify the cost benefits associated with POET.
Methods: A cross-sectional analysis was performed using U.S. based employees from the Workpartners' Research and reference database (RRDb). The RRDb contains over 4 million individuals and 480 million integrated claims in all 50 US states, and incudes medical and prescription drug claims, absence, short and long-term disability, and workers' compensation claims. Individuals that received POET were statistically matched by company, position, age, and gender to candidates who did not. Medical, drug, workers' compensation, short-term disability, preventable motor vehicle incidents, and turnover were compared over a one- to four-year period.
Results: Significant cost savings were found in the cohort screened by POET. In the first year, per-member savings were $573 lower for medical and drug spend, a decrease of $157 in short-term disability claims, and $69 lower workers compensation costs. Over four years, there was more than a $1000 difference in preventable motor vehicle claims ($1121) and 7.2% lower turnover rate.
Conclusion: Post-offer employment testing is an effective tool for employers to manage health, disability, and at-work injury costs. In addition to helping determine whether new hires can perform their job responsibilities in a safe manner, it is also associated with reduced healthcare expenses, workers' compensation costs, and turnover rate.
Want to read the full story?