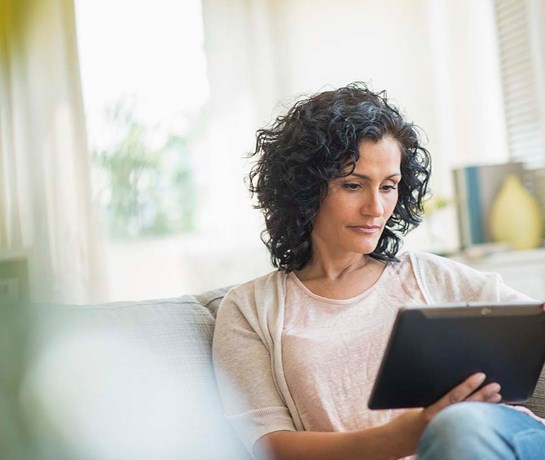 Category
A Bright Future for Telemedicine
The Pros and Cons of Virtual Doctors' Visits
It took a worldwide pandemic to step up the pace of telemedicine, the delivery of healthcare between remote locations using technology. Virtual visits with healthcare providers via the internet, computers and mobile devices have risen rapidly — especially with non-urgent medical visits discouraged to prevent exposure to the coronavirus. Take UC San Diego Health; their virtual visit platform experienced more visits in just two days than it had in the previous three years.
Telemedicine and telehealth are terms often used interchangeably. However, telehealth has a broader meaning. Telemedicine refers to healthcare delivered to a patient who is physically distant. Telehealth includes telemedicine, but encompasses the entire healthcare delivery system, from clinical services and provider training to patient record-keeping and administrative functions.
Telemedicine goes back to the late 1800s when the telephone was used to deliver care in far away areas. Telephones, radios, telegraphs and facsimiles (the forerunner to today's fax machine) were used in the early 20th century for medical consultations. In the 1950s, hospitals transmitted x-rays via telephone. Internet access, mobile devices and telecommunication platforms have driven the growth of telemedicine. But still, providers, insurers and patients were not fully on board with the idea of virtual visits until COVID 19! Just a few months ago, we were advised to stay home unless it was necessary to go out, such as for groceries or for urgent medical care. Hospitals were overwhelmed with critically ill patients. Providers outside of critical care centers sought to balance treating their patients with protecting themselves and their staff.
The Centers for Medicare & Medicaid Services (CMS) temporarily eased restrictions on telemedicine, making it easier for people enrolled in Medicare, Medicaid and the Children's Health Insurance Program (CHIP) to receive healthcare during the COVID emergency. About half the states (and growing) require private insurers to reimburse the same amount for telemedicine services as for in-person office visits.
You may be able to have a telemedicine visit with your regular provider if s/he offers that service. There are also numerous telemedicine services available if you don't have a regular doctor, your provider doesn't offer the service, or s/he isn't available. Many employers include a virtual doctor service as part of their benefits package that allows you to speak to a doctor on the phone or by videoconferencing.
Since 81% of people own a smartphone (according to Pew), many people already have what they need to access telehealth. Smartphones can receive text messages and providers can send a telemed link by text.
Types of Healthcare Well Suited for Telemedicine:
When uncertain if an in-person visit is needed, a virtual visit can help clarify;
If a new concern develops (not an emergency but something that needs to be addressed in a timely way);
Education about chronic diseases, lifestyle habits and preventive measures;
Medication management;
Mental health visits;
Hospital stay follow-up appointments.
The Pros of Telehealth
The COVID pandemic has shown us some of the benefits of telemedicine. Virtual appointments have enabled people to receive ongoing care when an in-person visit isn't possible or required, and when physical distancing is safer. With videoconferencing, healthcare is more accessible to people who live in rural or isolated areas, and for people with limited time, mobility or transportation. It has been shown to reduce hospitalizations (and their cost), and with reduced commuting, less money is spent on gas, parking, public transportation and childcare. Virtual visits also cut out time spent in waiting rooms with other potentially contagious people.
A study by the Journal of Investigative Medicine showed that telemedicine was effective in managing heart failure; it showed that telemedicine reduced hospital admission rates, shortened hospital stays and resulted in fewer deaths.
Telehealth includes remote monitoring of chronic conditions. For example, you may wear or use internet-enabled devices such as those that measure blood pressure. blood glucose levels, lung function, heart rate or sleep patterns. These technologies feed information to your healthcare team who can monitor your health remotely and advise you if some action is required.
Your provider's office may have an online patient portal for secure messaging about private medical information. Portals make it easy to ask questions of your doctor or nurse, request prescription refills, get test results and schedule appointments. If your care involves specialists in the same healthcare system as your primary care provider, the portal can facilitate better coordination of care. Virtual consultations between doctors may prevent unnecessary referrals to specialists, reduce wait times for important information and minimize the need for travel.
Drawbacks of Telehealth
Many times, there is just no substitute for hands-on care. Persistent abdominal pain, for example, needs to be evaluated by a provider who can touch the stomach area to help locate the source of the discomfort. Additional diagnostic measures, like ultrasound or x-rays, may be needed at the same time.
Not all private insurers cover telemedicine. About half of the states currently require insurers to cover telemedicine claims. State laws change regularly so be sure to follow what is happening in your state.
Another drawback to telemedicine during COVID 19 times is that prescriptions for antibiotics have been on the rise. Use of antibiotics when a bacterial infection isn't known or highly suspected can cause bacteria to become resistant to these medications. To ensure they remain effective to treat bacterial infections, the Food and Drug Administration recommends that antibiotics be prescribed only as needed. Remember, antibiotics do not treat viral infections such as the coronavirus.
Telemedicine visits can be tricky with serious medical situations. They can delay essential, even lifesaving, care. Ask your provider's office if you are not sure if you should go to an emergency room.
Of course, there can be technical difficulties! Learning to use various (and multiple) digital platforms can be challenging. A weak connection can disrupt a visit and using an unsecure or public network can put medical data at risk for misuse.
While we don't know how long eased restrictions on telemedicine will last, its popularity among patients and providers will put pressure on the system to continue to make telemedicine an option. KnovaSolutions is another form of telehealth. We've been delivering our service via phone and secure portals for over a decade. Let us help you and your family with your heath!!
The KnovaSolutions Mobile Messaging App is Here!!
Have you downloaded our new secure messaging/texting app for iPhone and Android yet? If not, contact your KnovaSolutions clinician to find out how.
The app makes it easy to text your nurse or pharmacist, similar to how you text a friend. Health and medical information from your nurse are at your fingertips. You can ask questions or make requests for information and be sure that your conversations are safe and secure.
A nice feature of the app is the ability to keep an up-to-date list of your medications. This is handy when you need to provide a list for a doctor's visit (makes filling out those forms simpler!), doublecheck a dose or remember the name of a medication.
KnovaSolutions is here to help you take control of your health! Give us a call at 800/355-0885 Monday to Friday, 8 am-8 pm, Mountain Time.
The information contained in this newsletter is for general, educational purposes. It should not be considered a replacement for consultation with your healthcare provider. If you have concerns about your health, please contact your healthcare provider.
Click here to view/download the full newsletter. We encourage you to leave a comment or question below and a KnovaSolutions nurse or pharmacist will reply.