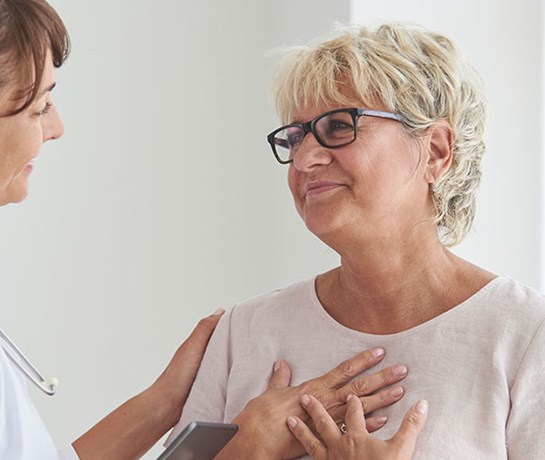 Category
Heart of a Woman
Many people think that only men get heart disease, but this is a big misconception. As the number one killer of women, heart disease is deadlier than all forms of cancer combined. It actually kills more women than men. In fact, 1 in 5 female deaths in the U.S. each year are the result of heart disease and its complications.
Part of the problem is that women's heart attacks are more likely to go unrecognized. Women may not experience the chest pain or tightening typically associated with heart attacks. As a result, women may be slower to seek life-saving help. Here are some signs of heart attacks that women are more likely than men to experience:
Nausea/Vomiting
Pain in the upper stomach, neck, jaw, or throat
Tiredness or exhaustion
Severe shortness of breath
The best way to prevent a heart attack is to know your risks and take steps to reduce them. Schedule a visit with your health care provider today. Follow up on your lab results to make sure that you understand what they mean. Here are the desirable numbers for most adults:
Blood pressure: under 120/80
Total cholesterol: under 200 mg/dl
Fasting blood sugar: under 100 mg/dl
Body mass index (BMI): 30 or lower
To learn more about KnovaSolutions, email contactknovasolutions@workpartners.com or call 1-800-355-0885 Monday through Friday from 8 a.m. to 8 p.m. MT.
Source: